While I talk about concepts and ideas for marketing indie games a lot, I rarely see talks on what to use to market indie games. Today I want to briefly go over tools I use weekly for indie game marketing.
There's also a brief bonus section on additional websites that are cool for social media marketing. Alright, let's get started!
---
5. Ubersuggest by Neil Patel
Completely confused by SEO like me? Ubersuggest is an interesting tool that lets you see how people are finding any website through referrals and keywords.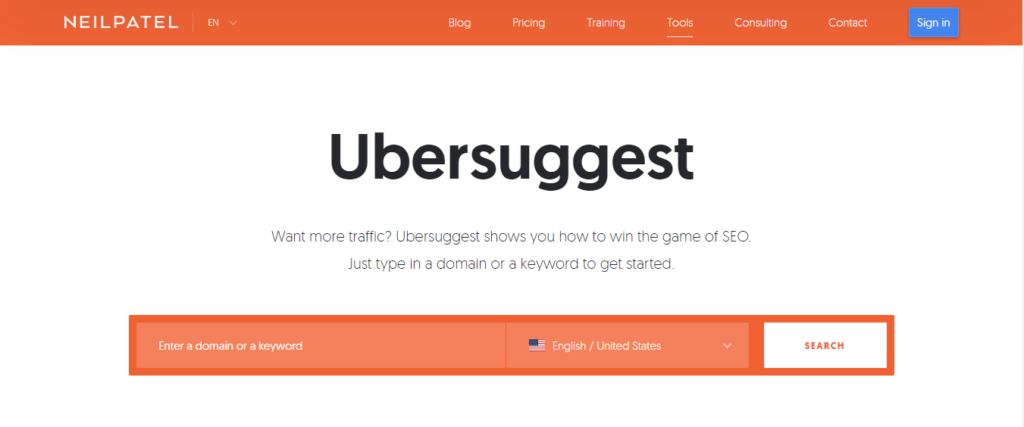 You just enter the URL of your site (or any site, for that matter) and the service will crawl the website. After a few minutes, it'll spit out an interactive report on its findings.
The site also has a ton of SEO articles, guides, and tricks, so definitely check it out if you have your own website or blog.
4. ScreenToGif
Simple name, simple program. With ScreenToGif you can easily record your desktop and save the file as a gif (along with other file types).
This is a great lightweight program for recording gifs for social media as an alternative to something more robust than OBS (Open Broadcaster Software).
However, if you want to use OBS but need gifs, then the next one is just for you…
3. ezGIF
Easily something I use almost daily, ezGIF is damn near essential. Ever record a video but want to change it to a gif quickly? Or have a gif and want a video? Or want to speed up, crop, resize, or add text to gifs or videos easily? ezGIF is what you need.
If you have MP4 videos that are 50+ MBs and you want them compressed, just upload them and convert them to MP4- tada, the file size is now in the single digits. I love using this trick when I want a lightweight MP4 and don't need it to be 4k resolution.
It's super easy to use, no download required, and free. Can't get much better than that.
2. Facebook Creator Studio
Just a quick one I want to mention for those of us who use Facebook and/or Instagram. The Facebook Creator Studio lets you schedule posts and save drafts right in the browser as well as give you analytics and a calendar view of your posts.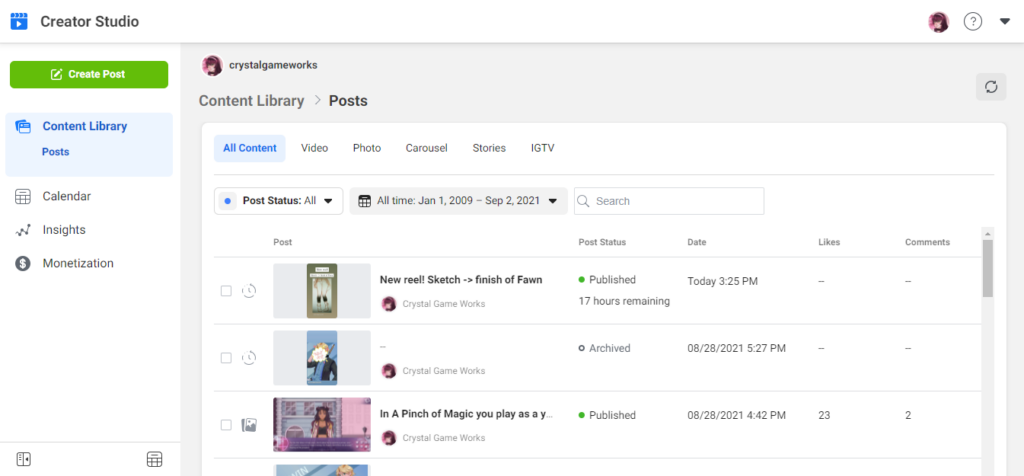 One thing to note though is that the Creator Studio still does not have Reels compatibility, so you can only upload those via phone. Still, I use Creator Studio almost always rather than uploading via the website in browser because their analytics and calendar mode are worth using.
Hopefully they'll continue updating Creator Studio to make it the go-to place for Instagram social media marketers, but let's not get our hopes up.
1. Canva
Yes, I saved my absolute favorite for last. It's free, it's robust, you can use it in browser/on desktop/on phones, and it can do everything except file your taxes.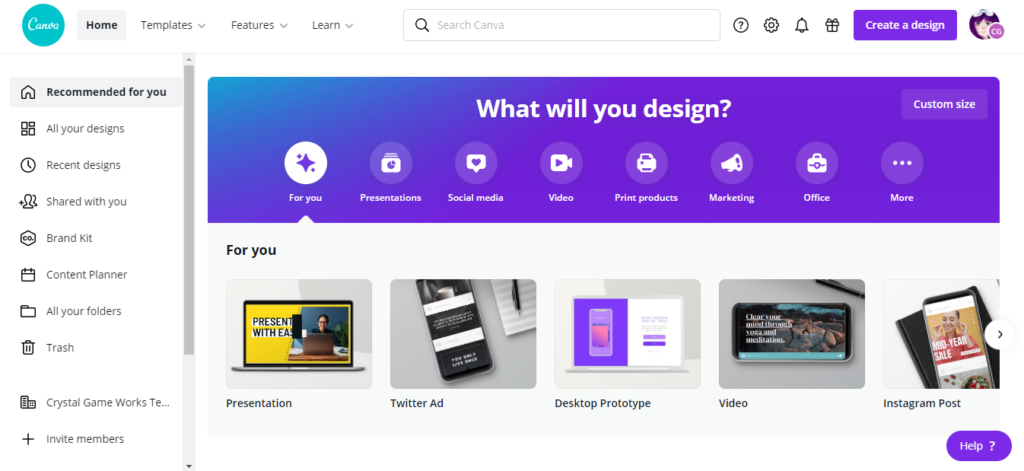 What is Canva aside from the website I use the most? Canva is a browser/desktop/app-based graphic design platform for designing social media posts, presentations, and more.
What can Canva do?
Oh, silly you. It's easier to list what it can't do.
Listen up. Here's a list of things I've done in Canva:
Devlog update posts
Character bios
Art progression posts
Graphs to show work completed so far
Article post banners (all of mine you see are from Canva!)
Tiktoks
Steam sale gifs
Business presentations
Resumes
Game dev presentations
Instagram stories
IGTV posts
Steam library banners
Artbooks
Quick trailers
You can make pre-sized social media posts for most social media platforms with their easy to use templates. You can make presentations and present them (and record yourself presenting them!) all online. Hell, you can even make videos easily with music, timed animations, and more.
Even though I'm a diehard Clip Studio Paint user for drawing, I use Canva for everything else design-wise.
They have a paid option but you get an absurd amount of features for free- templates, graphic design elements, stock videos & music, animations, and so much more. I implore you to scroll around their templates and play around with stuff if you're stuck on ideas to post.
Bonus Sites
National Day Calendar
Ever wondered what silly or serious national and international days are out there? National Day Calendar has a whole list of holidays and events coming up that you can post around.
don't forget to kiss your girlfriends today for #NationalGirlfriendsDay 😘 pic.twitter.com/uSdaxtmQNt

— Studio Élan @ HotW now on Switch!! ⚢ (@vnstudioelan) August 1, 2020
Answer the Public
Do you run a blog and want to see what people are searching for? Need more content ideas? Answer the Public lets you enter in keywords and get results for what people are searching for and tangential search results.
---
If you listen to any of my marketing rambles in my Discord marketing channel, then you've definitely heard me talk about the wonders of Canva, but I think what gets lost in translation is how much you can do with it and how simple it is to make great looking posts with it. A lot of newer (and older) devs worry about making great posts or simply don't make good looking visuals for social media. If it looks bad, people won't share it! Don't spend all your dev time trying to make great looking visuals- instead, get a graphic design tool to streamline the process. Canva is by far my favorite but there's plenty of other similar tools out there.
— Arimia