An ongoing list of all of my finished otomes that I've directed and worked on.
That Which Binds Us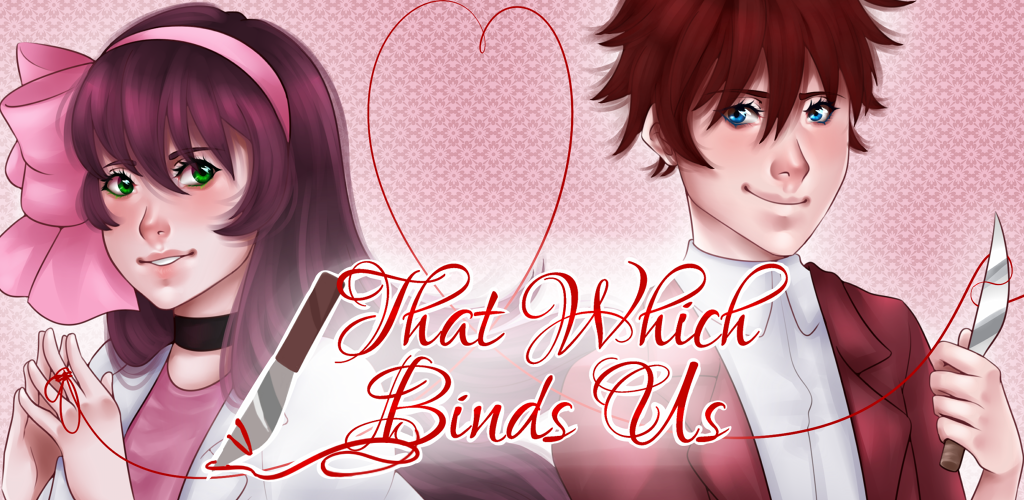 Idris is a bonds man- a special bonds man. While most of his clients need to bail loved ones out of jail, a few are looking for a reprieve from someone they once knew. For Evalise, all she wanted was to get a bail bond for her boyfriend, when Idris surprised her with a simple but confusing question.
What if you could make him forget all about you?
That Which Binds Us (TWBU) is a visual novel about a young woman named Evalise whose boyfriend isn't the best guy in the world… in fact, he's constantly in jail. However, on this occasion of trying to bail him out, she runs into a bail bonds salesman who proposes a different question- what if she could make him forget about her completely? With a simple cut of his knife, he can make anyone forget about any client. Evalise, cautious but curious, goes through with it, only to find her boyfriend now completely unaware of who she is. Now, she's trying to recollect her life as a now-single woman- but a mystery still surrounds her.
Features:
Over 5 hours of story
5 different endings
Includes a new game+ which includes brand new branching paths, new endings, and the ability to read the love interest's narration
Music, CG, and sprite art galleries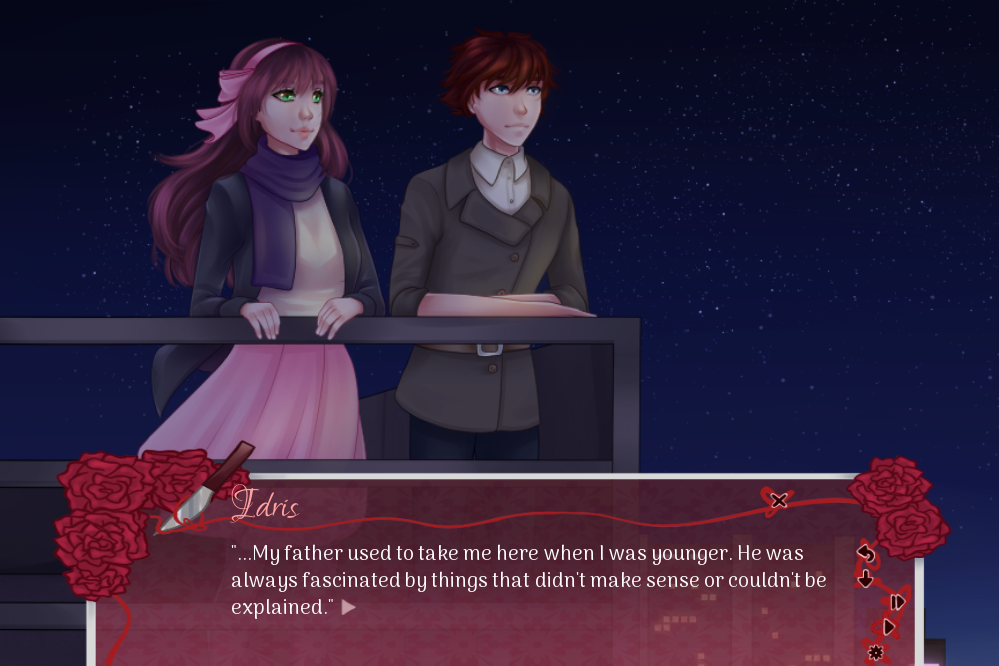 Drawn, written, and programmed by me. The drawings were by Minikle, the guest CG above was by Violora, and the music was by JadeVater.
Enamored Risks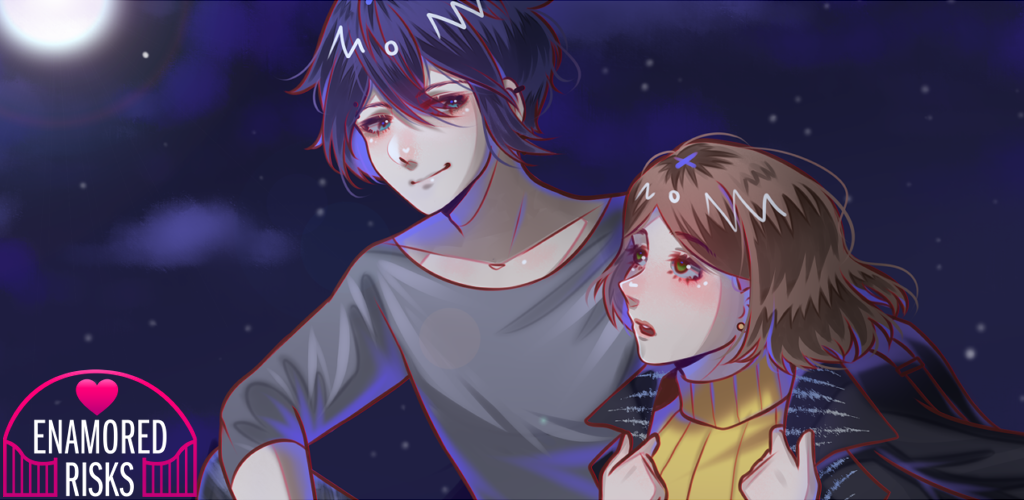 Alex is a college student studying nursing and recently freed from her unbearable helicopter parents. Far from home and trying to get through classes as quickly as possible, she's grown burnt out and quite lonely. However, she hears about a mysterious social media account filled with images of ruined buildings, rooftop views, and rooms trapped in time, framed by a challenge:
"Feeling adventurous? Come find us."
Her curiosity piqued, a spark of rebellious energy stirs within her. She sets out to find the origins of the photos and finds three urban explorers, each of them unearthing something new and unfamiliar in her heart.
Features:
3 possible love interests (2 male, 1 female)
Several beautiful scene graphics
Over 50,000 words
Directed by me. Writing was by Tabby, Destini Islands, Zelal Kurtkan and Fran, with editing by Tabby, Zelan, and lunaterra. Sprite artwork was by YuukiPudding, main event CGs by Akua_Kourin, art direction by Violora, background linearts by NiAsobu with coloring by Violora, MustacheSkulls, ButterflyLatte, and myself. Concept art by nef, MustacheSkulls, Violora, and more. Main menu music piece was by Kierios and other music was by Beemyu and Nose Clone. The logo was by nicolesvare, GUI by Foleso. Programming was by checkers, Wolfborg, Angel Seraphim, and Muma. Additional work and contributors as well who are listed in the game.