2022 has come and gone before I even realized it. It's still December, right?!
Looking back on 2022, in order to actually review it I have to go back to 2021 to see how the stage was set…
2021 was a wrap up year, the most tumultuous year of my life, and the end of an era for myself. I sloppily finished my longterm project from hell Asterism, shit happened, I started a new project and finished that, and more. 2022 was the fresh slate- new home, new job, no wips.
The first few months of the year were a self-imposed "break" where I refused to tie myself down to any project. I still worked on different projects- the 2 main ones which now have a demo- but I didn't announce anything.
For over 4 years, I had been tied down by at least 1 project. In 2022, I wanted to feel what it was like to just create. No deadlines, no one expecting anything, just design and write. And now, I was able to put out 2 project demos (about 20k total across both) by the end of the year.
Sadly no full releases in 2022- my only year of no full releases in over 5 years. This was also my first year since 2018 I didn't enter NaNoRenO. With all my in progress projects I probably won't be entering it in 2023 either. …Anyway…
In 2022 I also (thanks in part to my new job) took up different hobbies, some old and some new. One thing I picked back up was scrapbooking- something I haven't done in over a decade- and saved a lot of old memories in books to revisit. I started painting and learned new mediums I enjoy, namely watercoloring. I even was able to sell some paintings at an in-person event in town!
My biggest victory of the year… trying new things. I tried writing a light novel. I tried watercolors. I tried acrylics. I tried a lot of things this year.
Releases
Y'know, this section is usually titled "Full Releases", but seeing as I didn't have any… yeah… Let's look at the demos I made this year for my 2 newly announced projects.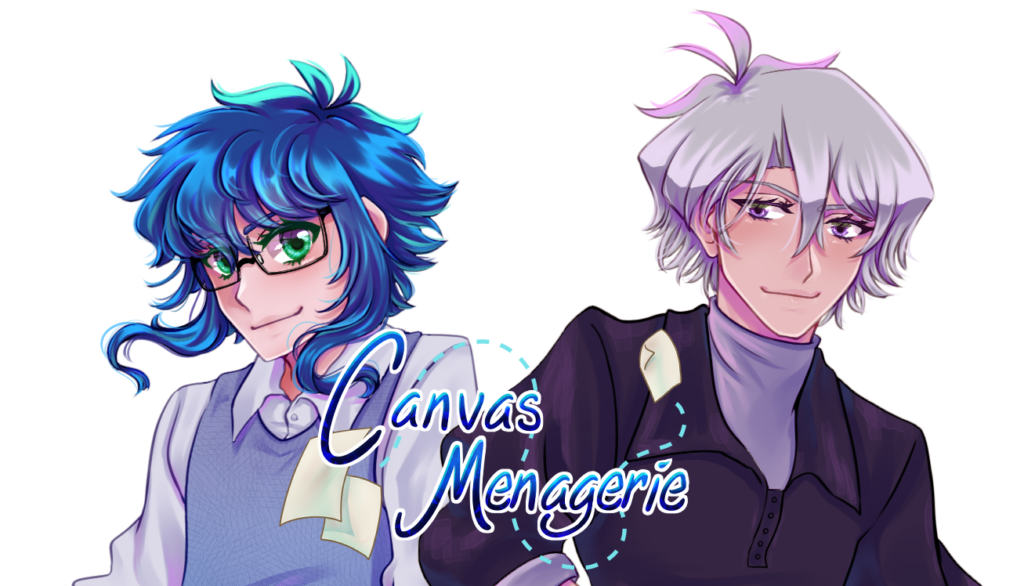 Canvas Menagerie is a project I was afraid to make and never thought I'd actually start. After Asterism took 4 1/2 years to complete, anything that would easily be a multiyear project scared me and I've estimated CM as being at least a 2 year project. It's also in genres completely different from future projects I want to make- I want to make chuuni fantasy stuff, not modern slice of life stuff!
With no projects set in stone for the beginning of the year, I spent time writing Canvas Menagerie in a light novel format. I wrote it with the intention of it being for myself. If I ended up committing to it, that's fine. If I didn't want it to see the light of day, so be it. Niko has become a character near and dear to my heart- definitely not because of how much I relate to him, definitely not- and I just wanted to see where I could take his and Ren's story.
I ended up committing to it because I had written over 30k words and wanted to share the characters with people! Thankfully, the response has been very positive- I've even seen it mentioned in the wild (namely Reddit) as a recommendation to others. I can't wait to get back to working on it in 2023.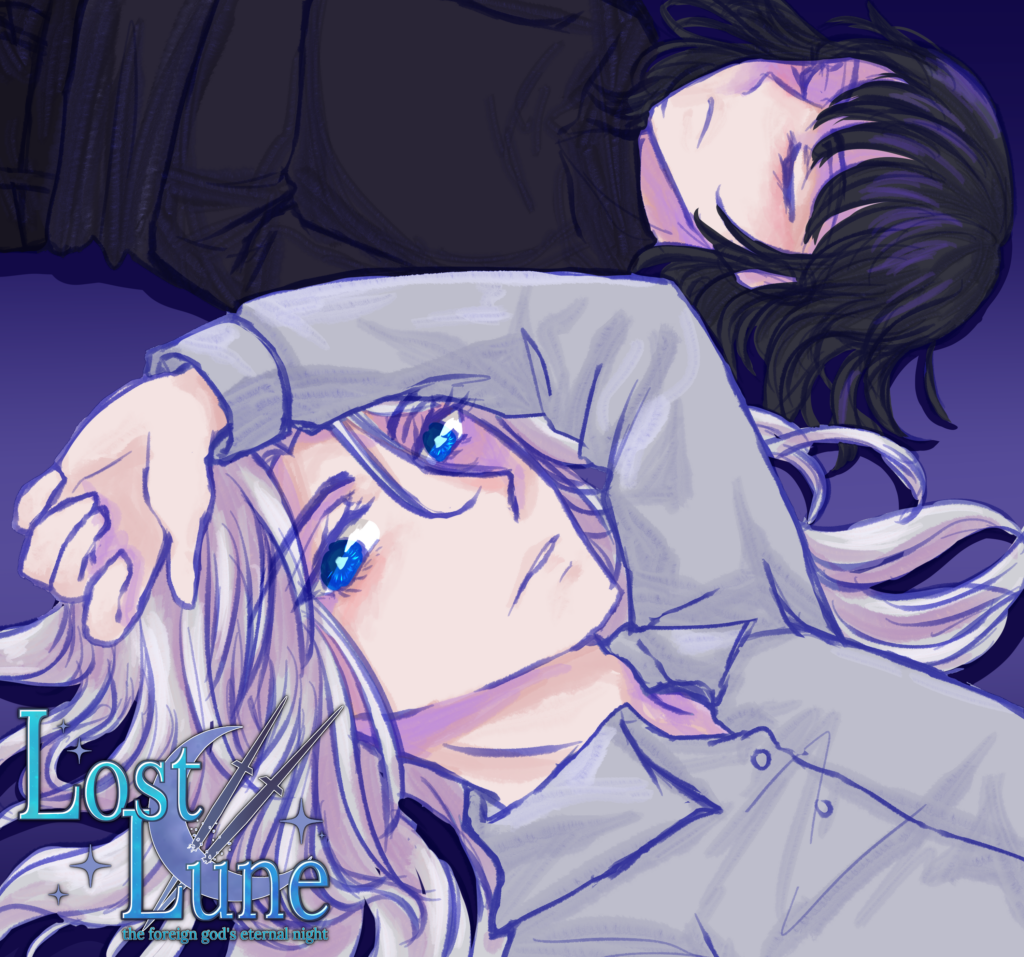 When I started working on Canvas Menagerie, I also started concepting a few shorter visual novels. The one I got the furthest on outlining ended up being Lost Lune, a chuuni post-apocalyptic story about mutated horrors and a cosmic foreign god. Aside from the horror and apocalypse themes, this project is much more in line with what I want from my future projects.
However, I put Lost Lune to the side for a few months until Winter Visual Novel Jam so I could focus on Canvas Menagerie.
---
Articles
Continuing last year's trend of moving away from social media algorithm articles, I wrote a variety of articles that focused more on marketing concepts and guides that weren't social media-focused. I also tried something new- a survey-based article!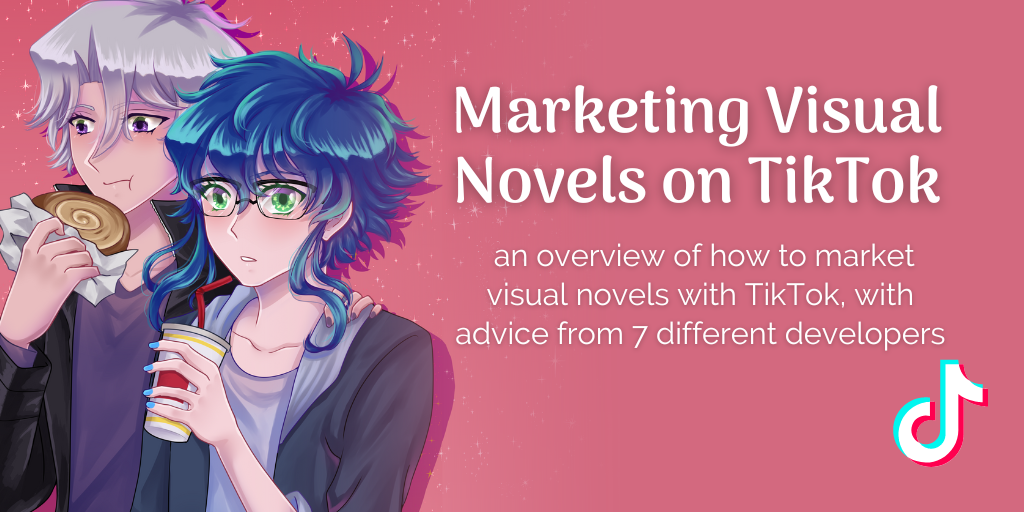 The standout article of the year was definitely Marketing Visual Novels on TikTok, a collaborative article that took months to complete and assemble. My experiences and tactics on social media are not going to work for everyone, so instead of making more articles about that, I tried something new. I sent out a survey to fellow developers on how they used TikTok to market their VNs and compiled the answers in one of (if not the) my longest articles to date.
I definitely want to do this again in 2023, I think it's a great way to talk about topics where my own view point isn't enough.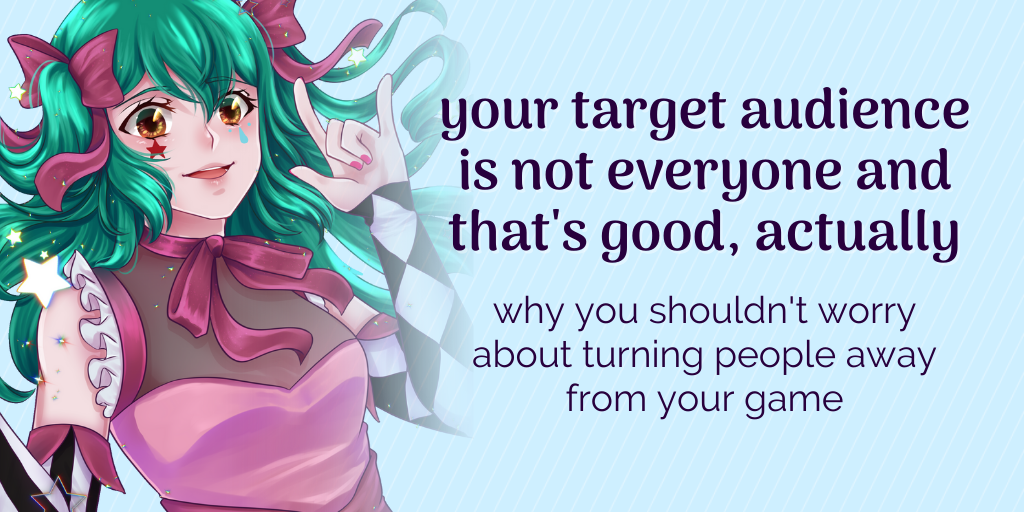 Target audiences is something I've talked about before but I revisited the topic in 2022. I wanted to touch on the inverse of it- who isn't your target audience and why should you not worry about turning people away?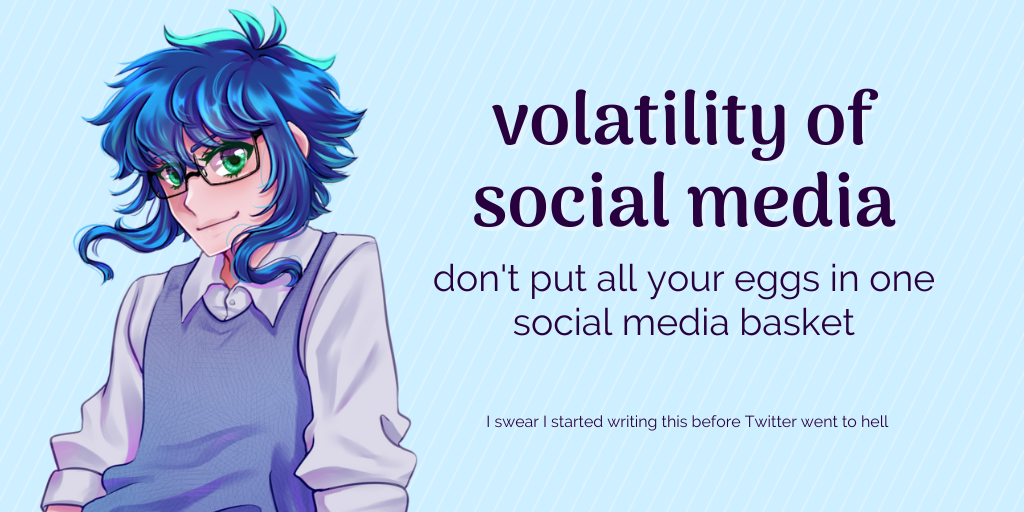 The last article I wrote in 2022 was one that was originally focused on how social media platforms aren't your friends and then Twitter became nigh unusable and sorta shifted the focus. Just a bit.
---
Art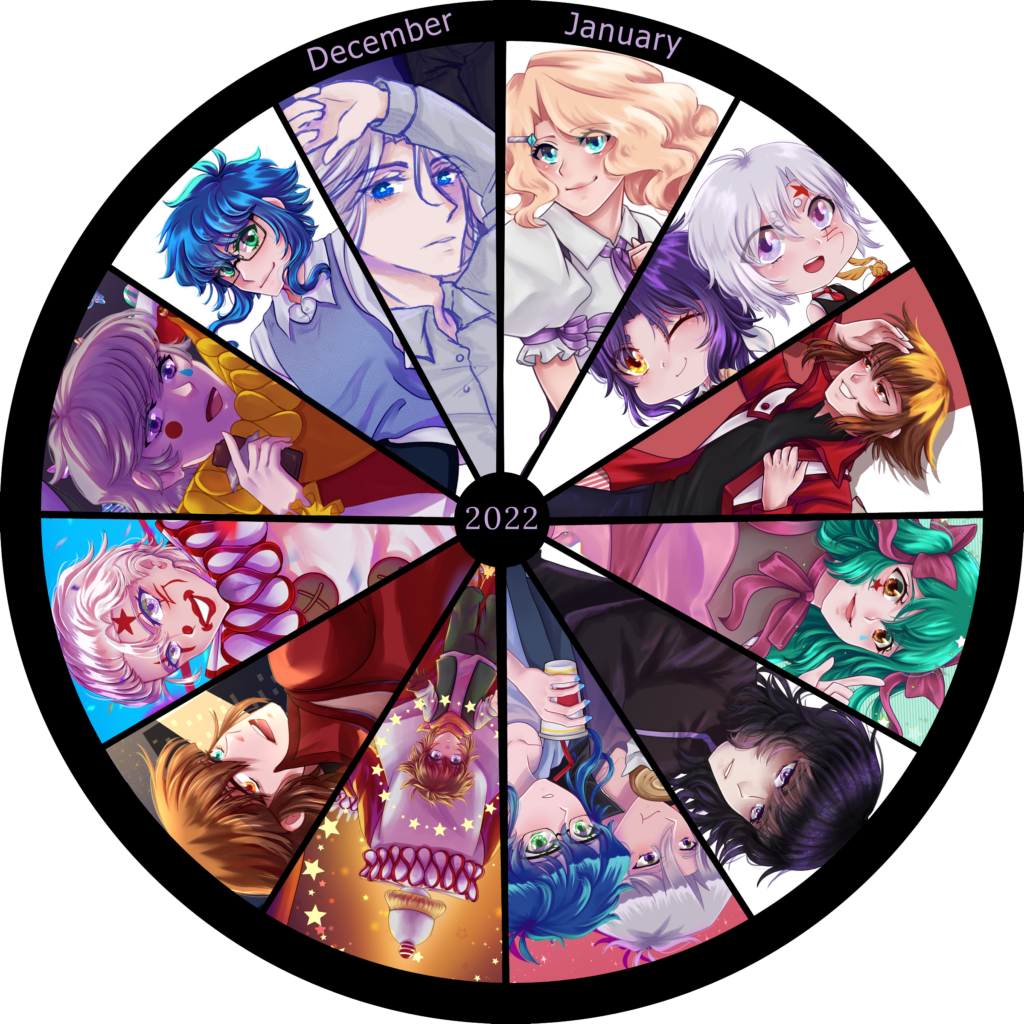 This year was a bit barren for me for digital art because a lot of the middle and later parts of the year were focused on VN dev and because I started doing IRL art again! First though, here's a few of my favorite digital pieces.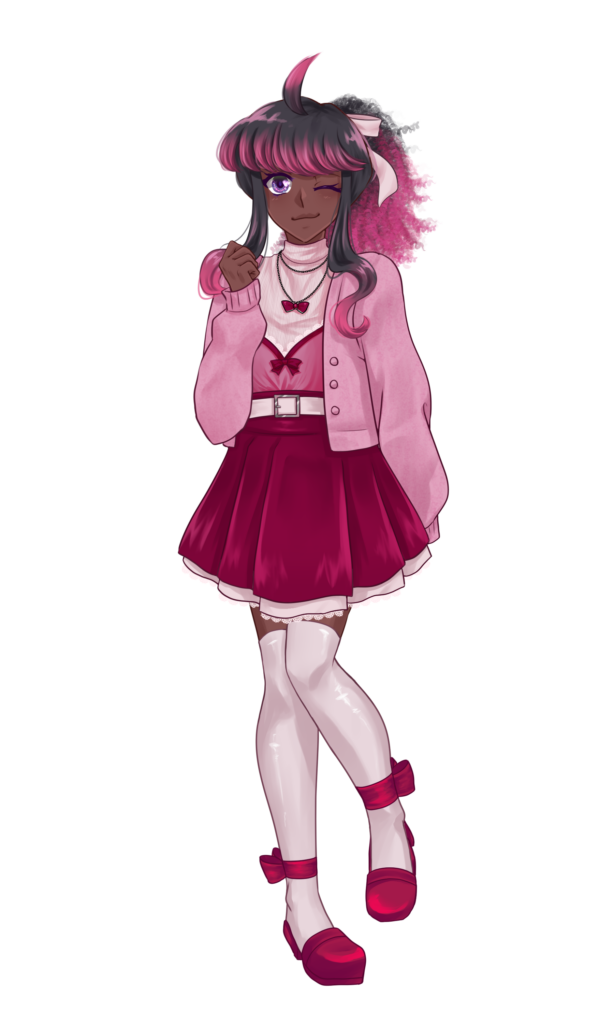 Original art-wise, I really like how Angel's sprite turned out! My vision for art in my head is always kinda fuzzy so the art never comes out exactly how I envision it, but hers comes pretty close.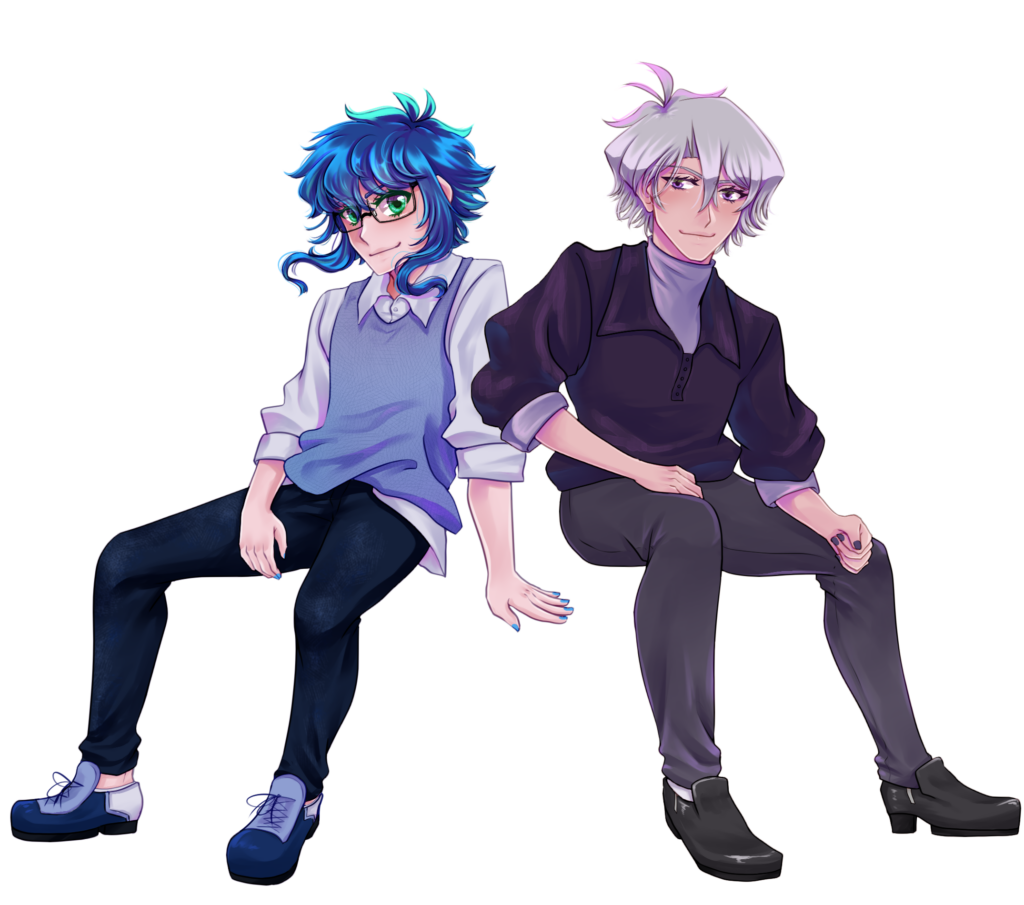 The last artwork of Niko & Ren I did for the year was also my favorite of them! The anatomy isn't the best but I think their faces turned out good here. I also finally nailed down how I want Niko's hair to look- the floof is deceptively hard to draw!
Now, over to the fanart side…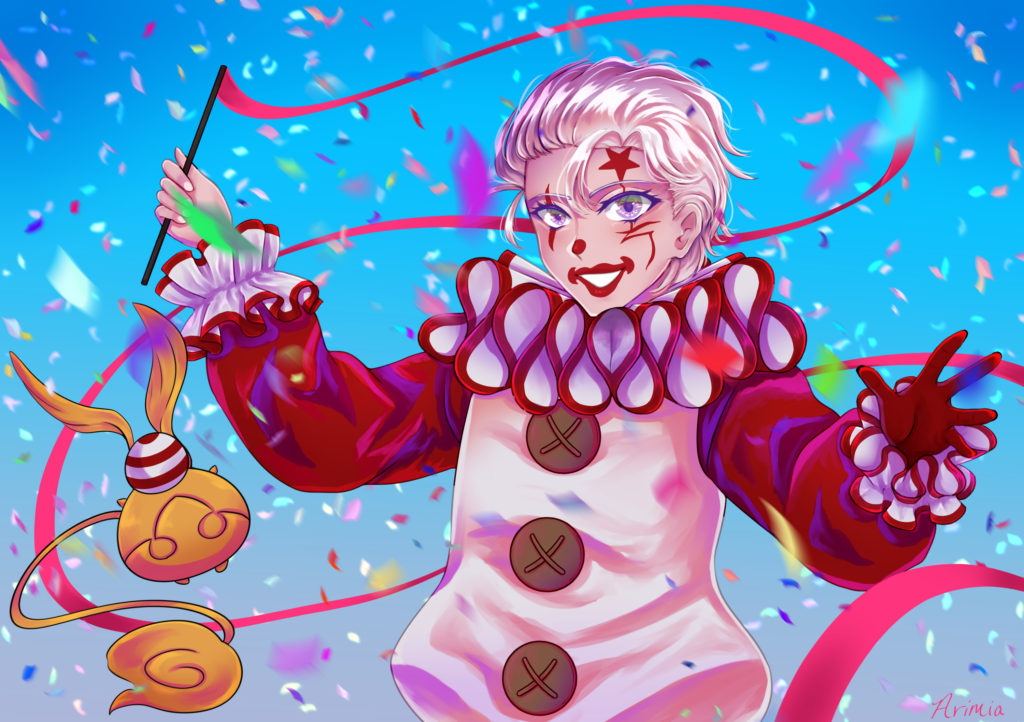 At the end of the year I wanted to experiment more with colors and shading. Less standard shadows, more fun colors!!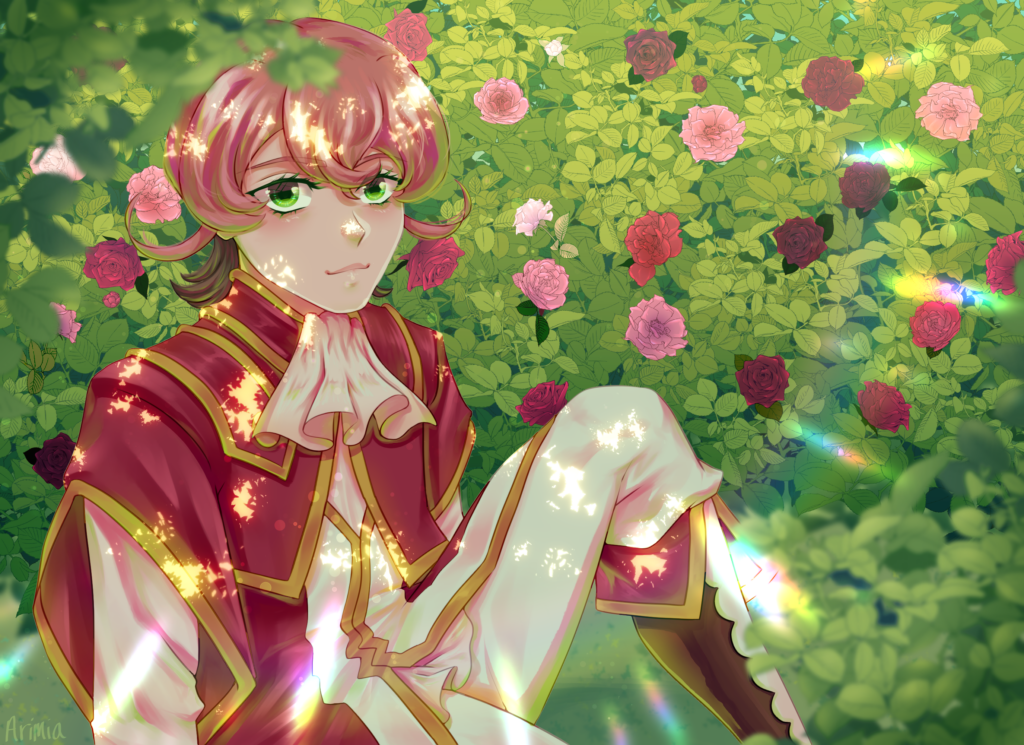 I only ended up doing 2 of these experimental drawings due to time constraints of working on my demos, but I really like how these came out!
To briefly revisit what I said early about IRL artwork… I began sketching traditionally at the end of 2021 and continued it in 2022 when I felt like it. My main thing, though, was starting watercolor painting. I fell in love with it and love how the medium looks!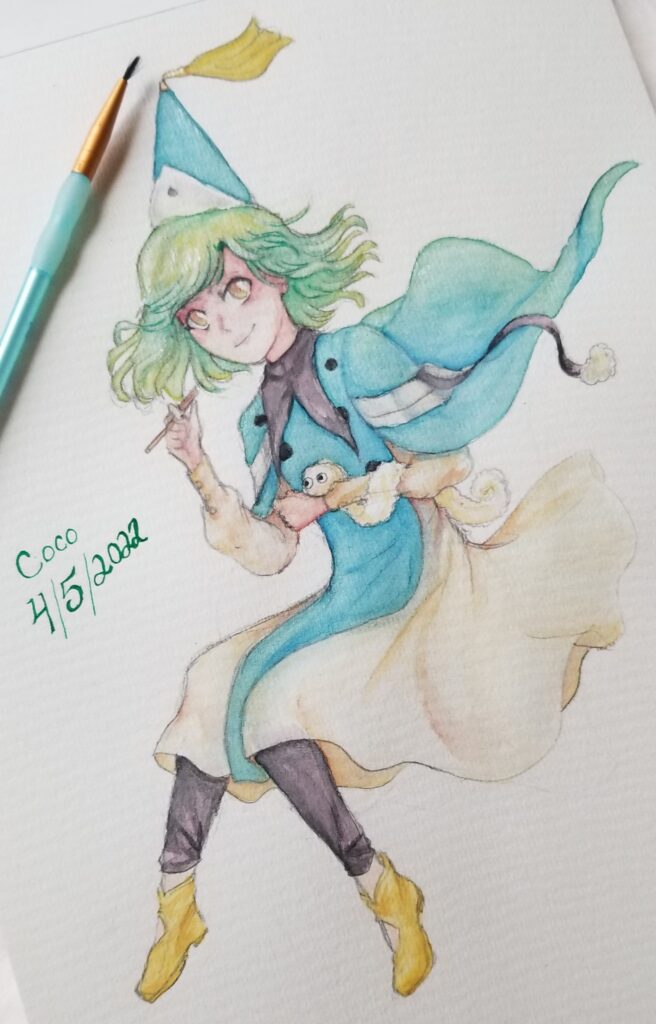 ---
Goals
Publish another small VN: I wrote this with the idea of making either Lost Lune or one of the other shorter VN ideas I had in 2022, but quickly realized my focus was going to be on Canvas Menagerie instead.
Finish Natasha's route in Drops of Death: I… didn't get around to this, namely because Drops of Death is now being handled by my friends over at Snowhaven Studios.
Start writing a light novel: This is actually how Canvas Menagerie started out. I wanted to try writing in a novel format for once, so I did, and I'm terrible at it! I rarely read books (not manga or visual novels) anymore, so longform descriptions are very tough for me. However, I did try it! I got around 10k into CM before I gave up the lengthy descriptions- I cut some out of what's now the demo for it.
2023 Goals:
Fully write Act 2 of Canvas Menagerie: CM is split into 3 main Acts that are each around 50k words long. I was able to finish writing Act 1 in 2022 and start on Act 2, so it shouldn't be hard to finish Act 2 in 2023 (knock on wood!).
Release demo for Lost Lune: My original goal for the Winter VN Jam was to submit a demo for Lost Lune, but due to IRL commitments taking up more time than I anticipated, I was only able to finish about 5k for my entry, making it more of a teaser than anything. I want to revisit it in a few months to put out a more polished version of the demo.
Write more consistent devlogs: With Twitter imploding, I rejoined Tumblr! …Never thought I'd say those words, but here we are. I want to get into the habit of writing semi-monthly (every couple of weeks or so) devlogs on what I've done the past week or so.
Open a merch shop: A little secret- I've had a merch shop set up for Crystal Game Works for the past couple of months but haven't launched it yet! I have the merch, I have the prices up, I just haven't hit publish…
I have several smaller goals for the year like resuming my Japanese studies (which I stopped when I was in the middle of moving to Georgia), but these are my main goals for the year.
2022 was about trying new things and I want to continue the new things I enjoyed. I want to take more breaks from social media to focus on writing, I want to further improve my art, and I want to make more paintings just for fun. We'll see what this year brings me- I hope it brings us all joy, nonetheless.
— Arimia